Liposuction
Liposuction is a minimally invasive procedure that requires no IV anesthesia so it does not carry the risk and expense normally associated with more invasive procedures. Vitality Medical has Smartlipo Triplex and TickleLipo which gives us

a unique combination of state-of-the-art equipment. Dr. Remy uses advanced protocols which gives her the ability to sculpt and contour your body.
Liposuction is ideal for those patients who are not significantly overweight but have accumulated fat deposits.

It can be used on just one area of your body or multiple areas. Here are just a few examples of the areas that can be treated.



Liposuction Abdomen - Before & After













Liposuction Outer Thighs - Before & After















Liposuction Thighs - Before & After
Actual Vitality Medical Patients

Individual Results May Vary



Natural Augmentation
Natural augmentation, or autologous fat transfer, is an alternative to dermal fillers. This procedure uses your own body's adipose tissue (fat) to add volume to your face, hands, breast, buttocks, and more. For more information, please contact our office for a complimentary consultation.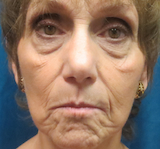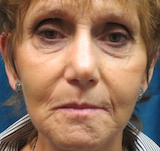 Facial Fat Transfer - Before & After












Facial Fat Transfer, Dermal Filler, & Radio Frequency - Before & After

Actual Vitality Medical Patients
Individual Results May Vary
NOW OFFERING FINANCING THROUGH LENDING USA & PROSPER HEALTHCARE LENDING!
Immediate decisions without affecting your